La Carrera Chica Tica | Rally Taster Tour
Modular, 3 to 5 days
La Carrera Chica Tica Costa Rica Rally
Lux. Touring,
Driving Holidays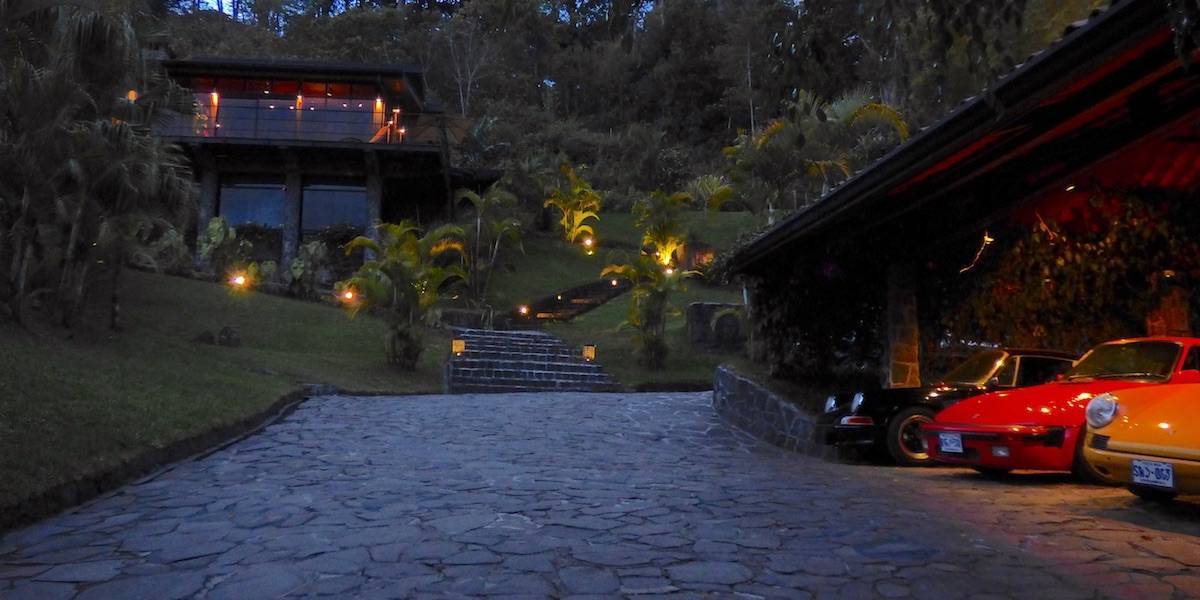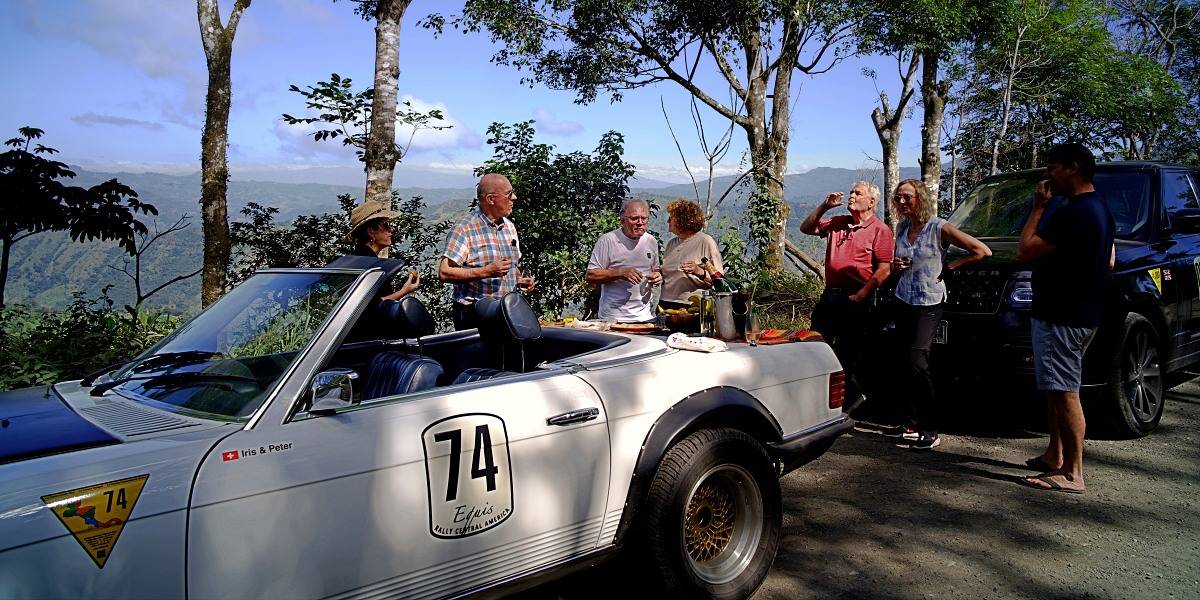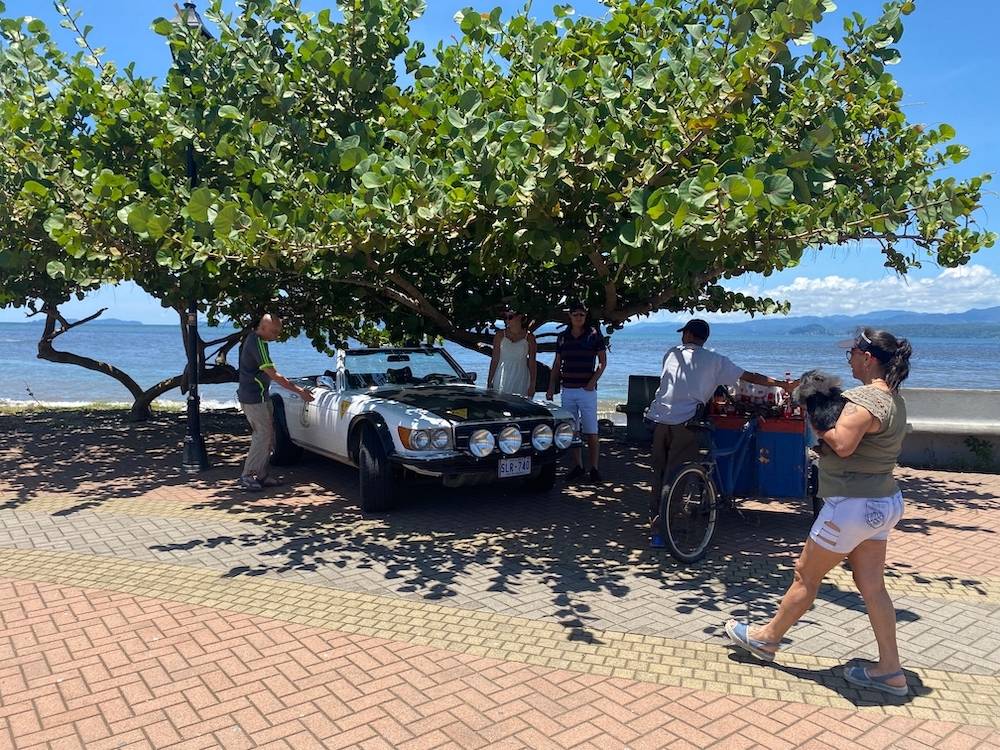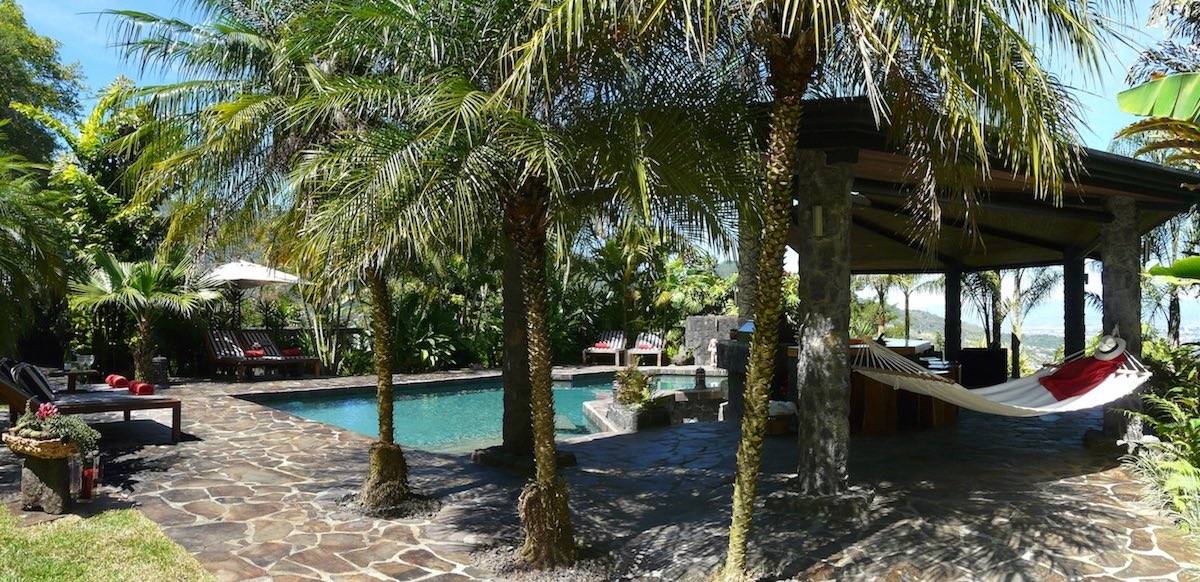 Day 1 (Sat.)
Individual arrival at Equis I.
Get to know each other and relax by the pool. Welcome dinner in the evening.
Day 2 (Sun.)
Visit to the best farmer's market in San José with typical breakfast, sight-seeing with our SL's in San José, then visit to Póas Volcano and Waterfall Gardens. Return via Varablanca. Caution! We get up very early.
Day 3 (Mon.)
Departure of the participants for 3 days.
4 and 5 days: Southern Central Valley to Cerro de la Muerte.
Tarbaca – Champagne brunch – Los Santos – Trapiche and fantastic coffees – Cerro de la Muerte, Lake of Cachi, Church of Orosi. Return via Quebradillas.
Day 4 (Tue.)
Departure of the participants for 4 days.
5 days: To the Pacific on winding paths.
San Ignacio – Champagne brunch – Santiago – crocodiles at Tarcoles – Pacific coast. Back via Orotina.
Day 5 (Wed.)
Rest and departure of the 5 days participants.






La Carrera Chica Tica | Rally Taster Tour
Let's start right away with a little lie:
The La Carrera Chica Tica is a 'Tica', i.e. a Costa Rican woman, but not small ('Chica').
Only modular and perfect for those who spend their first or last vacation days in the Central Valley of Costa Rica.

The La Carrera Chica Tica is interesting for fans of rain and cloud forests, volcanoes and animals and is driven exclusively with Mercedes Benz vintage cars.
We use SL roadsters of the R107 series with V8 engines, built between 1974 and 1988.
The taster rally tour is totally modular, goes over 3 to 5 days and is limited to the Central Valley to the Pacific Ocean, the Cerro de la Muerte and the volcanoes.

Our Equis I serves as a base, so your luggage does not need to be transported.
You decide: Three, four or five days.
Vintage classic tours – 100% south of boredom
Throughout the Relax Rally you will be accompanied by your personal rally guide in the service vehicle. The main focus is clearly on luxury with relaxed schedules, comfortable speeds, ample time for sightseeing and socializing with old and new friends, all in the most beautiful areas that the Central Valley of Costa Rica has to offer.
The La Carrera Chica Tica is not a sports rally. Zero competition.
You don't need any special equipment on our classic car tours. No tricky map work, no night driving.
You also don't need competition licenses, helmets or special suits.
The rally tour La Carrera Chica Tica can be perfectly driven from December to September due to the climatic conditions in Central America.
It is different from 'normal' rallies and is limited to 3 or 4 vehicles (Mercedes Benz vintage cars) plus service car. This pleasant group size allows us to offer our La Carrera Chica Tica on different dates between December and September.
And this allows our clients to choose a date that fits perfectly into their schedule.

By the way, our personal hideaway Equis I with a panoramic view over the entire Central Valley and the lively capital San José is the perfect base for this taster rally.
The La Carrera Chica Tica usually starts on two Saturdays of the months:

January
February
March
April
May
June
We also sometimes go on dates in between.
Just ask us.
'Welcome to Paradise!'
The Central American country of Costa Rica is located between the Caribbean and the Pacific and offers a wealth of natural beauty and a diverse and unique tropical flora and fauna in a very small area. And this is what we explore on "La Carrera Chica Tica", one of our classic car tours, a taster rally at its best.


Smoking volcanoes, steaming cloud and rain forests, waterfalls and lakes, and pristine sandy beaches on the Pacific and Caribbean coasts make Costa Rica a nature lover's paradise. The country is one of the most advanced and safest in Central America. For this reason it is also called "Switzerland of Central America".

We are very happy to show you the most beautiful landscapes on our La Carrera Chica Tica.
La Carrera Chica Tica – Our services:
| INCLUSIVE PACKAGE | OWN vehicle | OUR vehicle |
| --- | --- | --- |
| Welcome dinner | | |
| Two, three or four nights in Equis I | | |
| Equis: All breakfasts and dinners, snacks & soft drinks | | |
| Support vehicle | | |
| Multilingual Rally Guide (GER-ENG-SPA) | | |
| Replacement vehicle – if necessary | | |
| Fantastic Routes & Sightseeing | | |
| Possibility to customize your classic tour | | |
| Classic rally car: Mercedes Benz SL / R107 | | |
| Full vehicle insurance | | |
| All entrance and event fees (fuels are NOT included) | | |
| Rally license plates, vehicle numbers and your personalized name stickers | | |
| Medical care in case of emergency | | |
| Radio equipment for smooth communication | | |
| Extensive vehicle cleaning at the end of the rally | | |