Equis Bespoke Rallies FAQ

Bespoke rallies in Central America, especially if it's the first of its kind, can raise some questions.
Here is some useful information and frequently asked questions that will help you prepare for your trip.
Equis Bespoke Rallies Central America
Why small group sizes
Small and comfortable group sizing in our different bespoke rallies ensures nothing but the best in terms of service, comfort and access to exclusive experiences.
Although we have the option of rallying with six teams – and sometimes we do – our group size is generally limited to four teams/vehicles (plus a service car for your guide).
Many of our customers value absolute privacy and like to travel with their closest family or friends.
We appreciate the flexibility with small groups. For example, we can use small, very exclusive lodges and boutique hotels with excellent service and thus keep the quality of our rallies at the top. We can implement special requests for tours for small groups, etc. – our experience and connections ensure a unique, money-can't-buy experience.

Top priority for us: Small groups for maximum exclusivity.
General format of the rallies and is there enough time to stop each day along the route?
All our rally tours are intended to be relaxing and enjoyable driving holidays, however, they are car tours so you will naturally have to spend a proportion of the time driving, sometimes on challenging but interesting, and always scenic roads.
The evenings (and most afternoons) are totally relaxed and friendly social occasions where we all enjoy dinner together and chat about the day's adventures.

Morning and afternoon coffee stops and lunch stops are built into each day's route and these give a good opportunity for a break and a chat with fellow participants. The stops are usually in a pretty village or at places of interest where there is time to relax and stretch our legs.
Our itineraries include the option to visit pretty villages, beautiful gardens, museums, historic buildings etc. so we try to ensure that there is something of interest for everyone.
There should be no need to feel under any pressure – these are driving holidays and can be adapted to suit your preferences.
We have customers from all walks of life. The common bond is their love of classic and vintage cars and driving and their decision to spend a holiday with strangers.
Our touring rallies offer the chance to put enjoyment back into driving on quiet roads in a time when it is regarded, by many, to be 'politically incorrect' to actually enjoy classic driving!
Price details
As the only rally organizer based in Central America with its own vehicle fleet, we cannot – and do not want – to compete with our competitors.
Most of our competitors work in Europe and have to do enormous upfront work for their rallies. Flight, accommodation and transport costs to, from and in the destination countries. Costs for permits, intermediaries, etc.
We only incur these costs to a very limited extent, as Equis Rallies with Costa Rica is centrally located in Central America and our bespoke rallies 'take place on our doorstep'. Our Costa Rica Rally, for example, is driven monthly (with a small group size). This allows us a very high level of precision in planning and organization that would normally not be possible for rallies. Our first class hotels and lodges are not only occupied once a year by us but regularly, which of course affects our prices positively.
Last but not least, wages in Central America are much lower than in Europe, and we pass that on to our customers.
So if you were wondering about the excellent price-performance ratio of our touring rallies, now you know the background.
Bespoke rallies
Three tailor-made rallies. For every taste. Because we are so small, we are very flexible. Of course we can create a complete bespoke rally for every group size. Just tell us your wishes and you will be amazed at the result we present to you. We guarantee, we will deliver the best result.
Are Equis private villas, luxury hotels or Hacienda Equis? Two times yes!
Equis (Spanish: "X")
"Equis", the Spanish word for "X" stands for the mysterious, precious and secretive.

Our Equis are neither hotel or club, nor resort & co. And although the Mercedes Benz Classic Magazine describes us in a report quite flatteringly as "Hacienda Equis" – i.e. a country estate – that is not quite true either.
The two (plus one) Equis in Costa Rica offer the service, cuisine and refined ambience of a boutique star property with room for up to 12 people. And at the same time, they offer the private security and friendly, relaxed atmosphere of a private villa with guest houses.

Equis One, by the way, is exclusively reserved for the teams of our rallies and our friends.

The Equis are ideal for connoisseurs and cosmopolitans who want to personalize their vacation, love classic cars and are looking for the extraordinary – or looking for themselves.
Those who come to us do not "go on vacation" or "spend their vacations here" and only the tropical jungle is witness, because we attach great importance to the protection of privacy.
And we believe in the power of the unconventional and do everything we can to make you feel like you are with best friends.
100% Carbon Neutral
Did we mention that Equis One is completely autonomous? It has its own photovoltaic system for the energy it needs. Several solar hot water supplies and solar pool heating. Own springs with high quality drinking water.
The entire residence is completely carbon neutral.
At Equis One we attach great importance to good and sustainable cuisine. Most of the vegetables, many fruits and almost all red and white meat is delivered from our small farm (Equis Three). Freshly laid eggs and herbs come from our own garden, guaranteed organically.
Why is Equis Bespoke Rallies not on any social network?
Quite simply because we don't want to!
Call us old-fashioned, but we like it to be simple and uncomplicated. We act according to the K.I.S.S. principle – 'Keep It Simple Stupid'. The core tenant of the K.I.S.S. method is that everything is better when made simple.
You can see it on our website. Almost nothing pops up without being asked, we don't mess with countless menus and buttons, we don't work with made-up testimonials and we don't track our customers either.
Facebook, Instagram, Snapchat, TikTok and whatever they're called spy on us enough already, so we see no advantage in pushing that too.

Apart from that, Equis Bespoke Rallies see it as our duty to protect our customers' data as well as possible. We guarantee that your data (apart from the mandatory list of participants for our hotels, lodges etc.) will never be passed on to third parties.

And while we're on the subject: We really only send newsletters when there is news.
Social commitment? 100% arrived where it should be.
Let's let the pictures speak for themselves.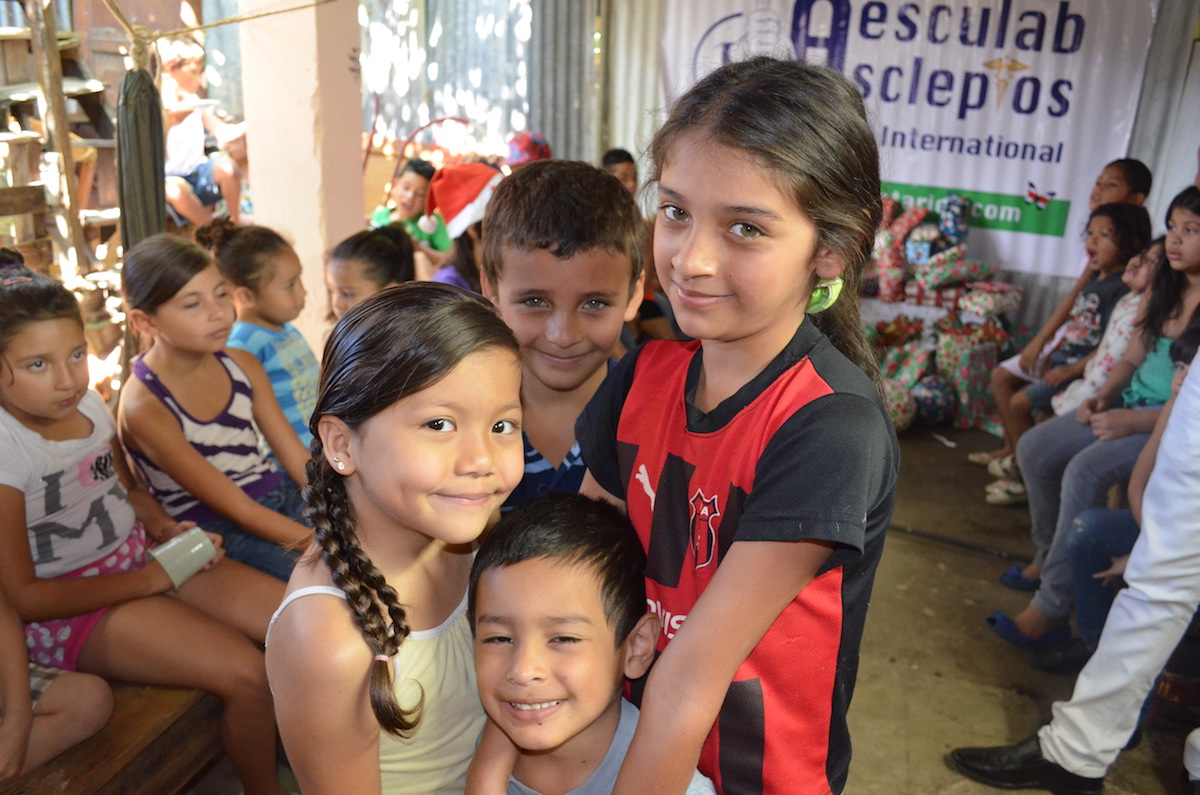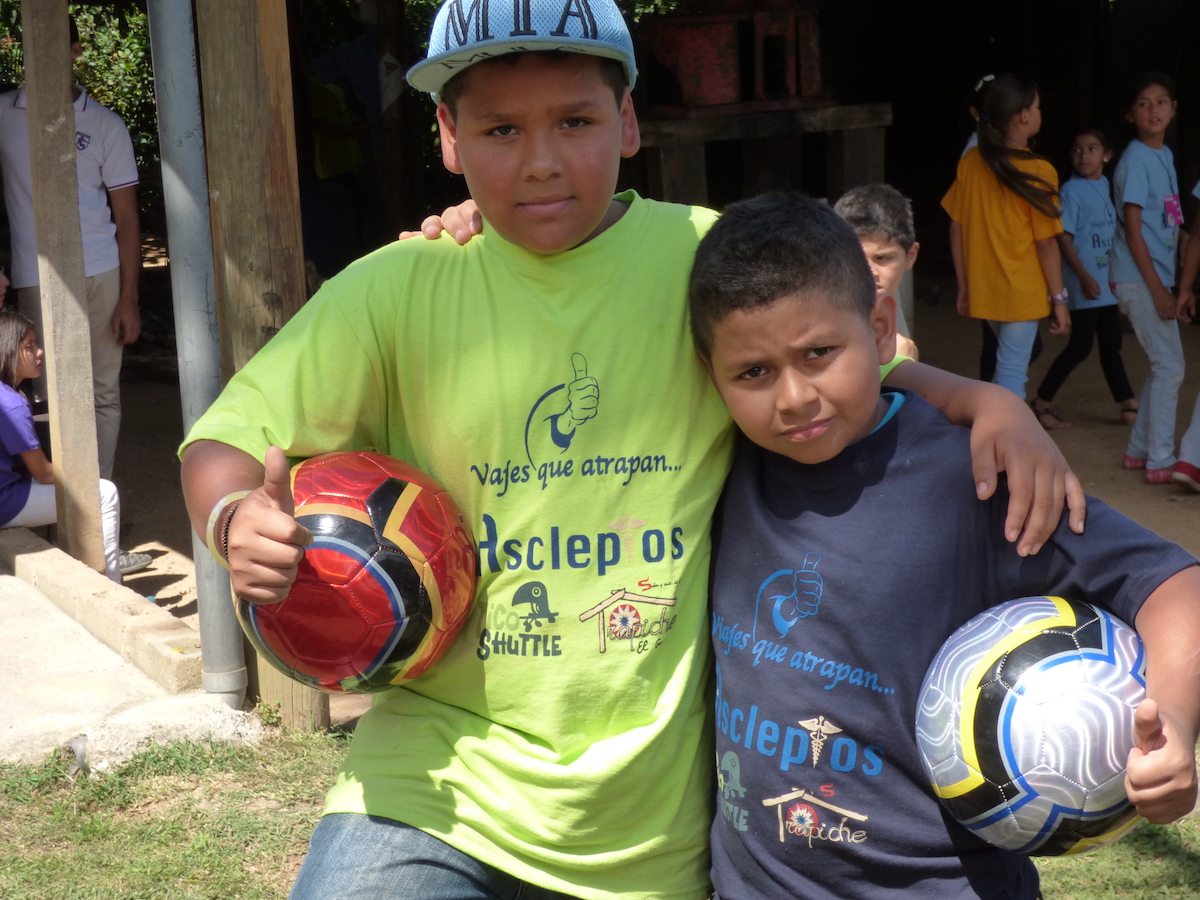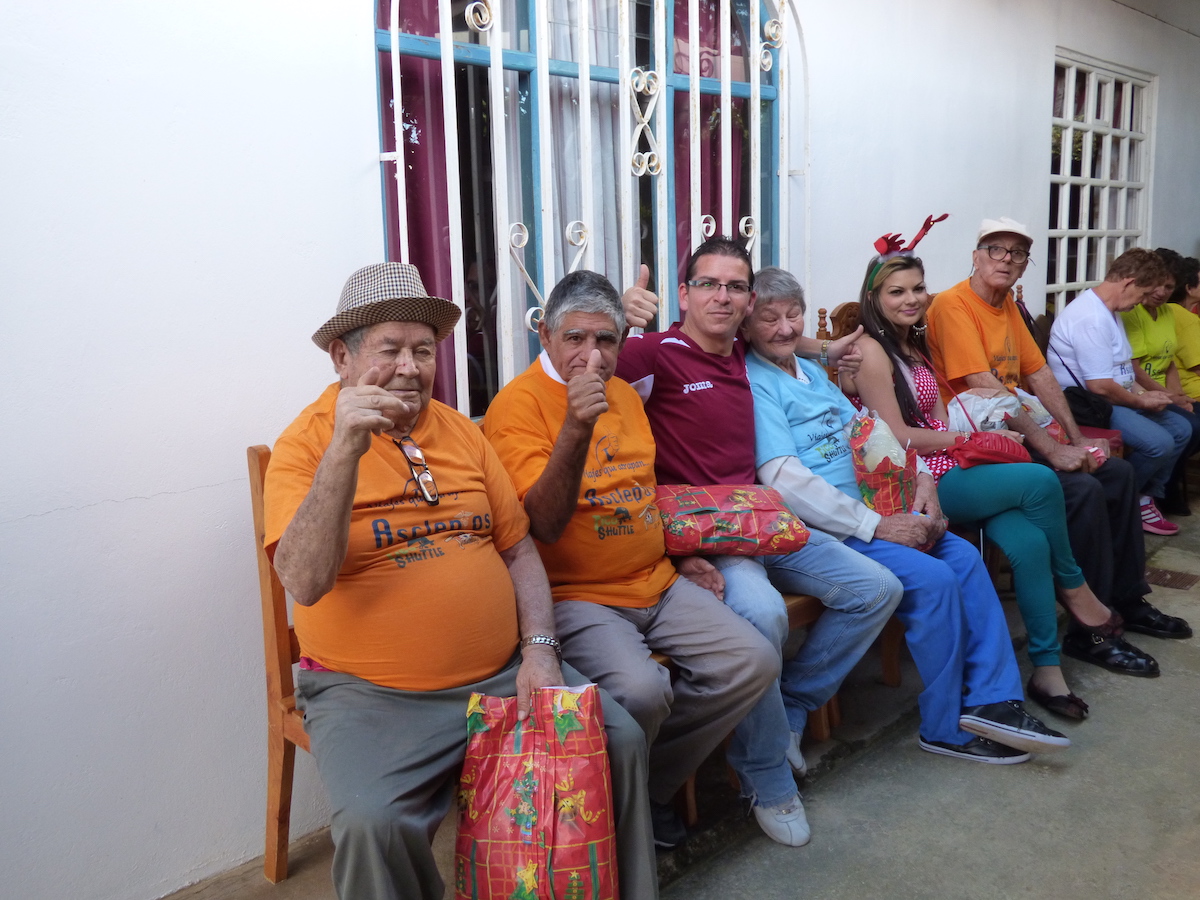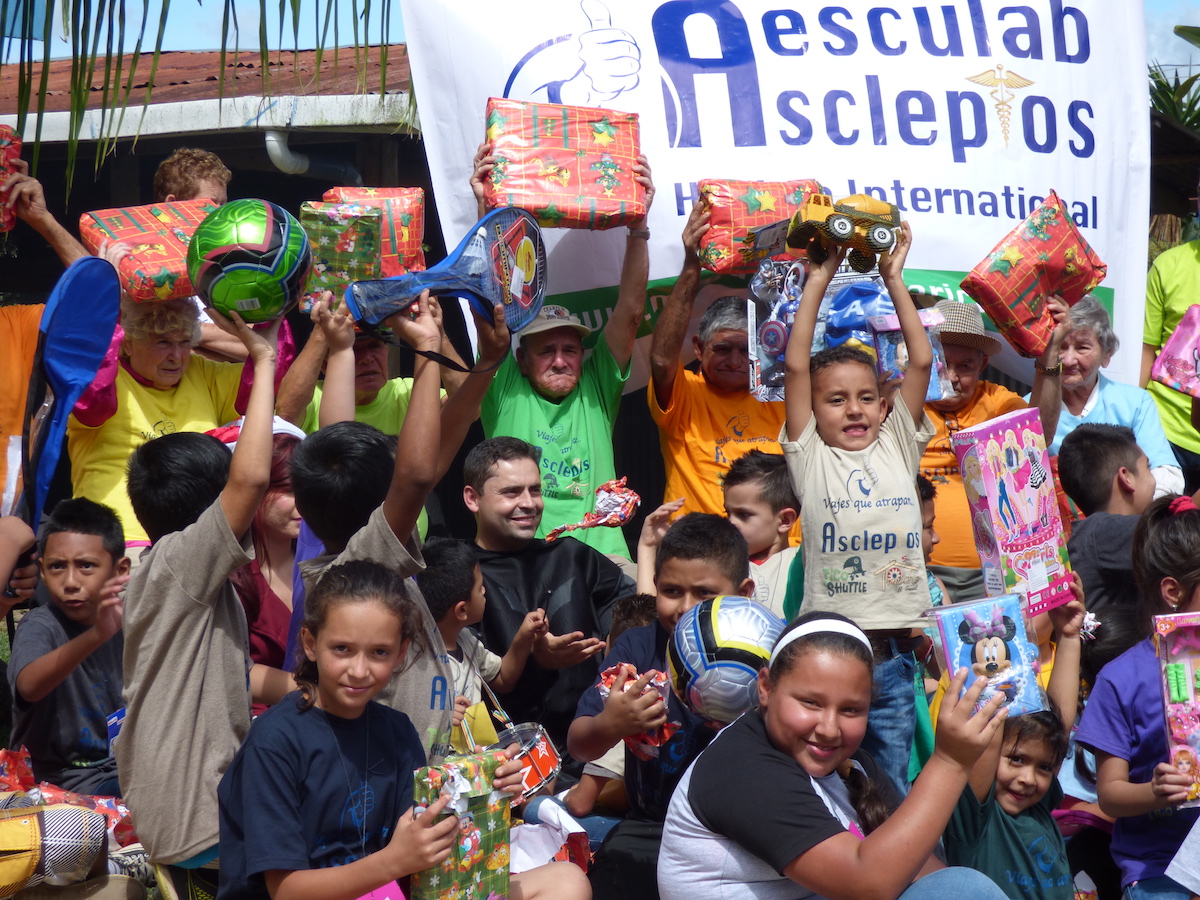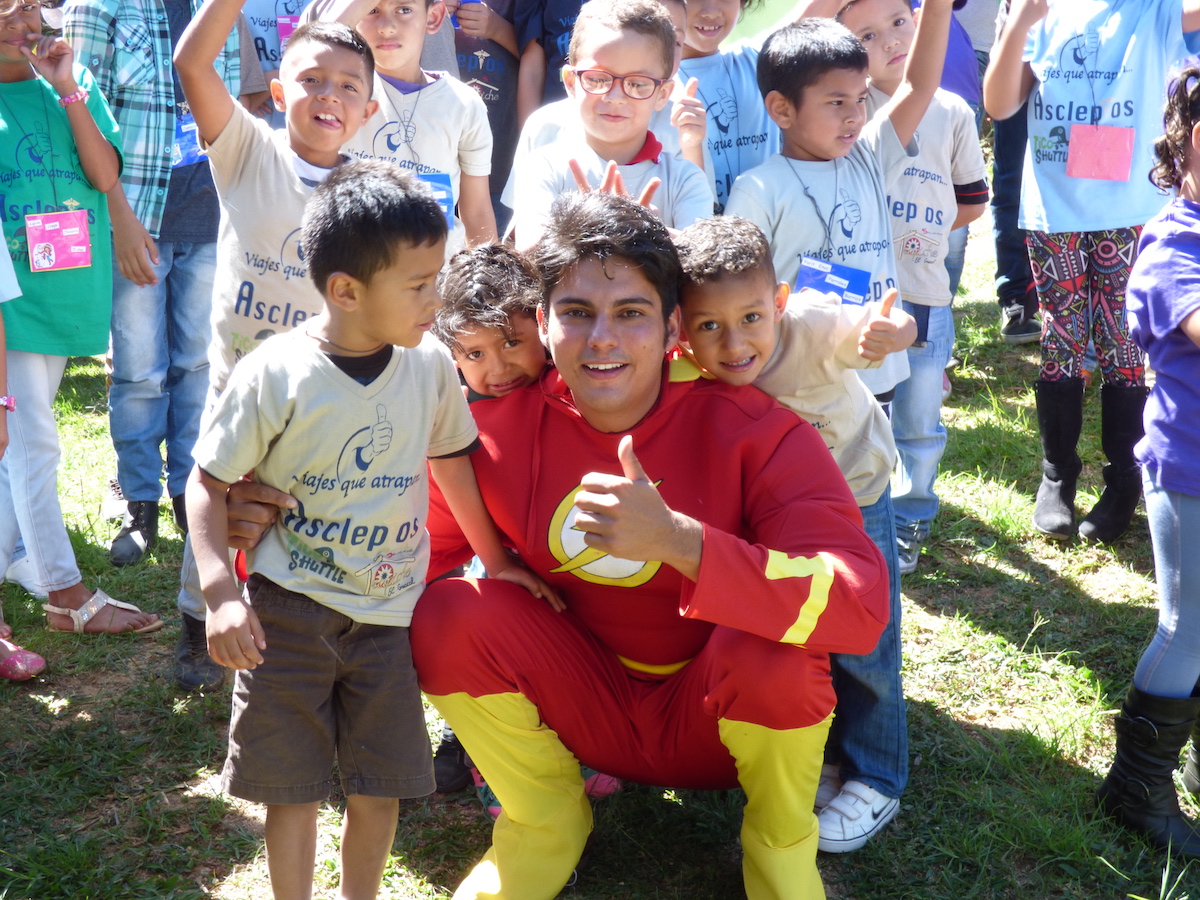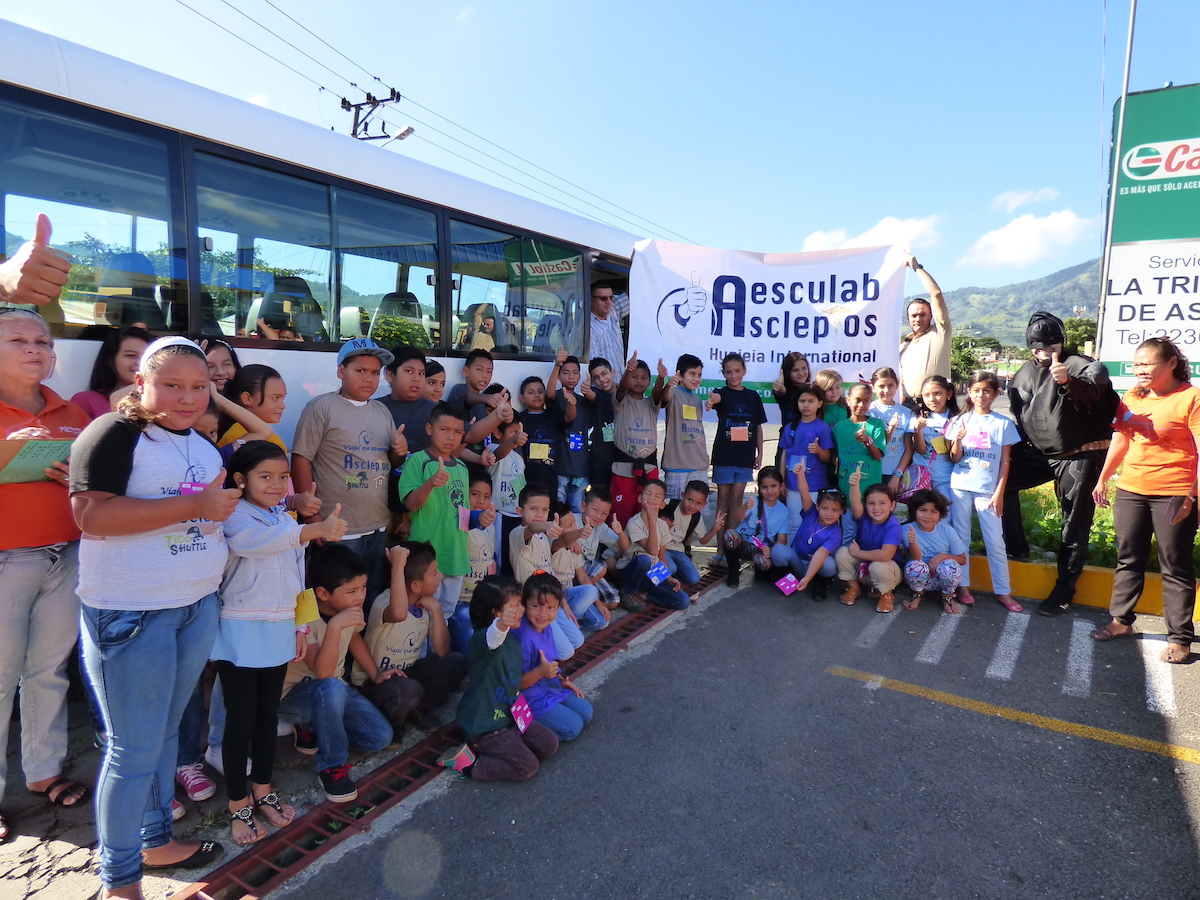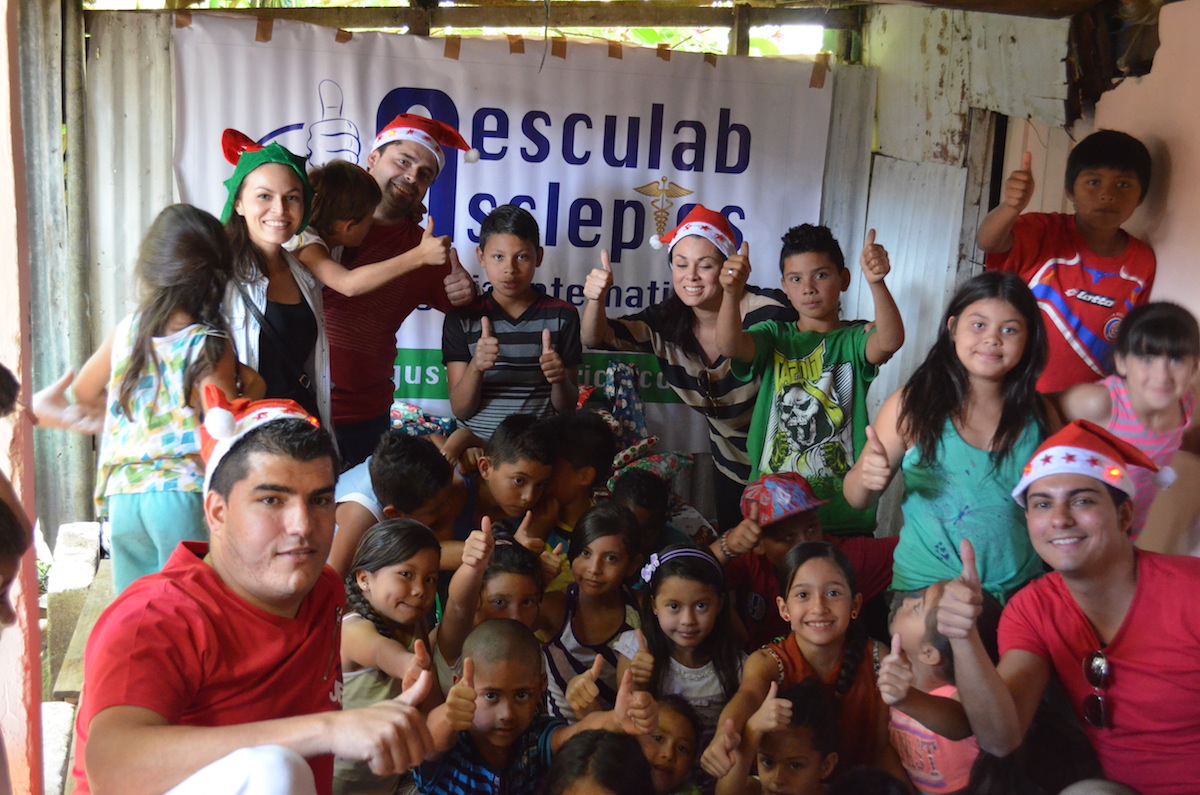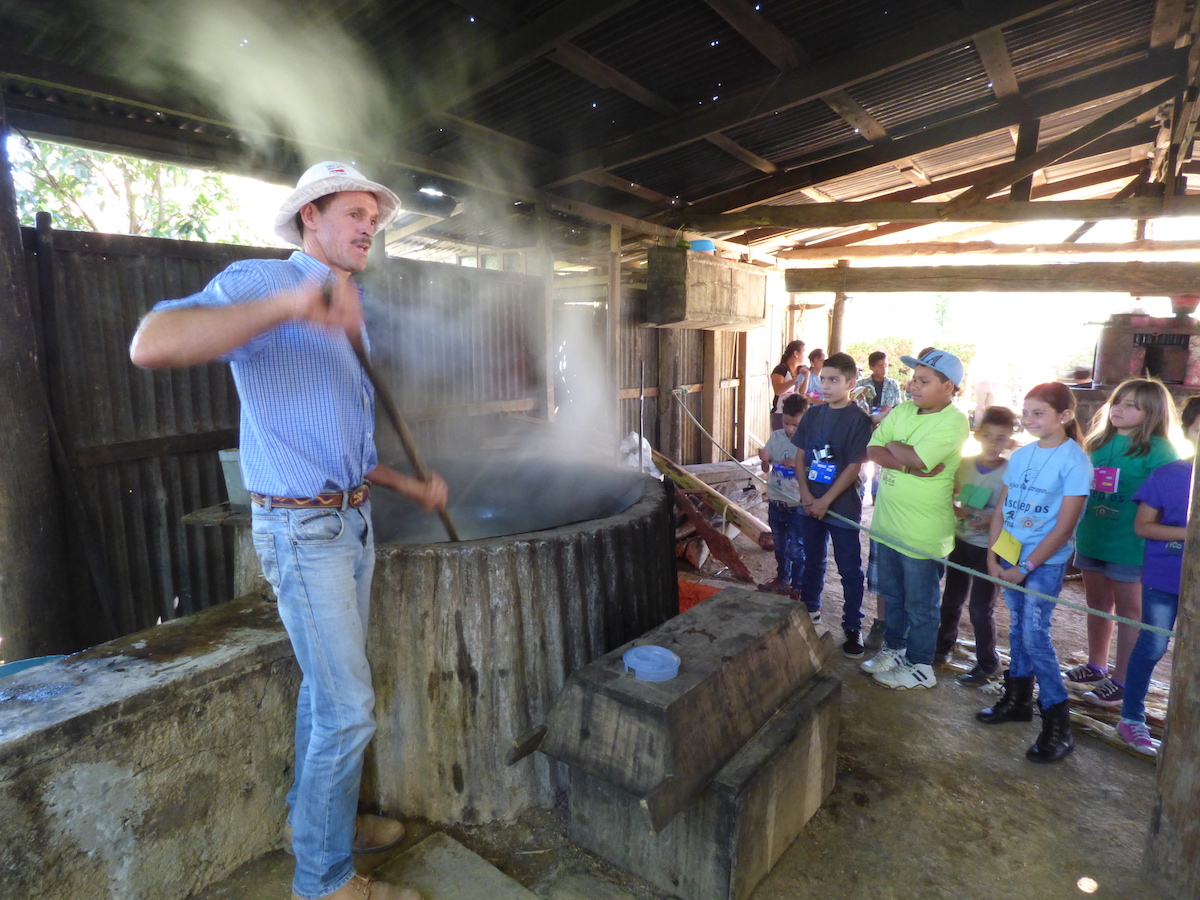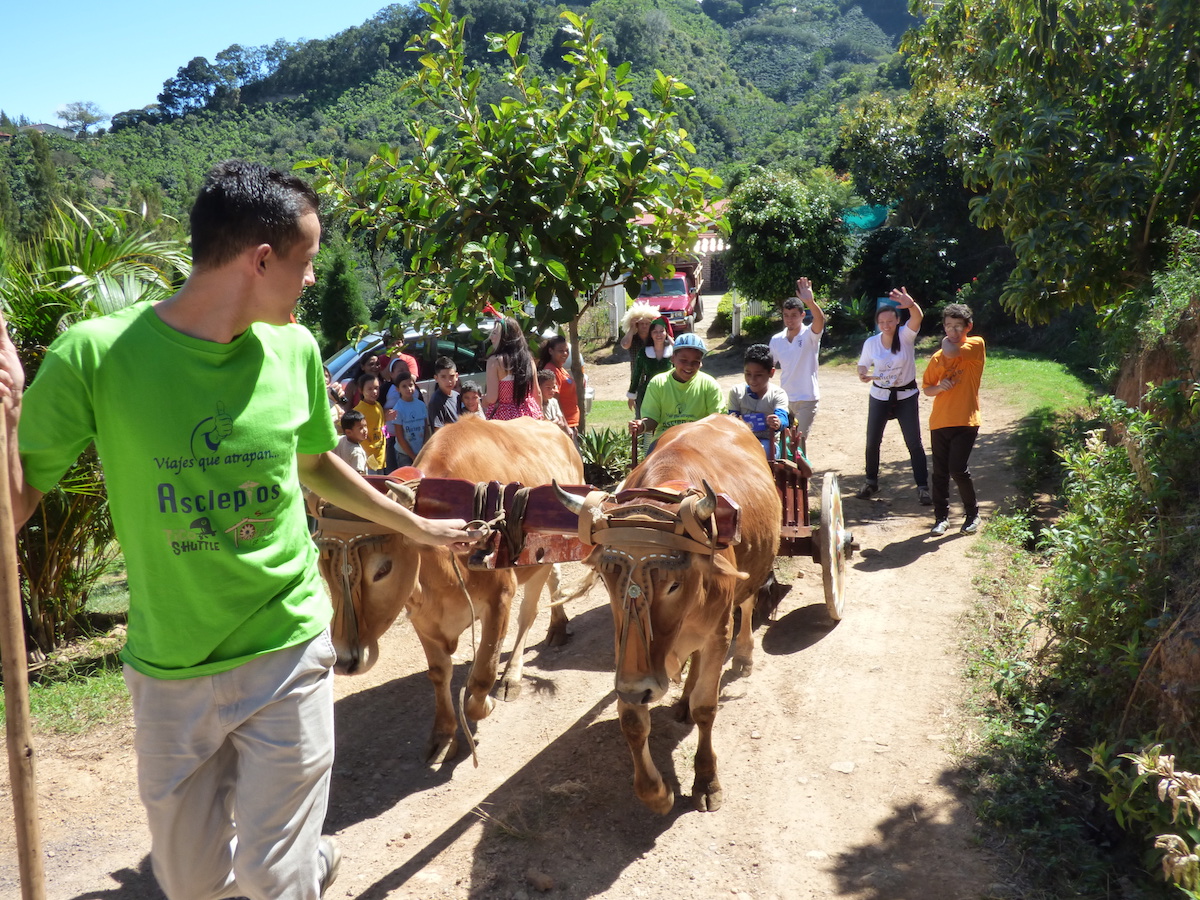 Classic Rally Central America Christmas
Vintage Rally Car Christmas
Bespoke Rallies Central America Christmas
Classic Rally Cars Christmas Costa Rica
Historic Rally Central America Christmas
Driving Holidays Equis Christmas
Classic Grand Touring Rallies Central America Christmas
Rally Touring Central America Christmas
Classic Touring Rally Christmas Central America
La Carrera Panamericana del Sur Christmas Children Costa Rica

Climate
The 'green season' is the best time to travel
The climate in Central America varies from country to country and some countries have different climate zones. In high alpine, mountainous areas, temperatures can drop to around 10° Celsius / 50°F, while temperatures in the hottest parts of the region do not usually exceed 32° Celsius / 90°F.
Central America has a distinct dry season (mid-November – April) and a rainy season (also known as the 'green season', May – October), but the months can vary slightly depending on the region.
We usually travel from December to September. In the green season, we can expect a short shower in the late afternoon or at night, which makes the days very pleasant and refreshing.
Heavy rainfall can usually be expected from the beginning of October to the beginning of November, but we do not offer rallies during these months.

The following applies to Costa Rica: If you like it warm and warmer, we recommend December to April.
Or if you prefer pleasantly warm, then definitely May to September.

And please don't be confused by the misleading term 'rainy season'. As we said, it doesn't rain every day. And when it does, the rain is usually limited to a short shower in the afternoon or evening.
Let's be clear:
the "rainy season" or "green season" is the best time to explore Costa Rica – at least where we are traveling.
You don't have to worry about hurricanes
Costa Rica and Panama are too south for hurricanes and have never been hit, Nicaragua only twice in the past 100 years. So no problems with the Costa Rica and Veragua rally. The Carrera Panamericana del Sur Rally takes place in March / April, completely out of the hurricane season, so there are no problems with hurricanes here either.
Safety
Nicaragua, Costa Rica and Panama
Nicaragua, Costa Rica and Panama are among the safest countries in Central America.
As we don't travel by bus or in dodgy areas and nobody leaves their valuables in plain sight in the classic car, we don't expect any security problems.

The rather 'tame' monkeys, coatis and raccoons are somewhat special, especially in Manuel Antonio. People are only enthusiastic about the 'little ones' until they disappear into the tree tops – with their first handbag or rucksack.
So watch out, animal pickpockets.
Honduras and Guatemala
Unfortunately, Honduras and Guatemala are not among the safest countries on earth. But without a doubt among the most beautiful. The people are very friendly and helpful.
So, it is absolutely worth to visit these countries.
Fortunately we travel as a group and are accompanied by a police escort in both countries. In the environment where we are, for example, excellent hotels and restaurants, we need not expect any problems. During the trip, your guide will give you detailed information on how to behave at some of the sights, as some pickpockets go about their business there.
Incidentally, Antigua is not only one of the most beautiful cities in Guatemala – especially during Easter week – but also one of the safest cities. You will be enthusiastic as long as sensible precautions are taken.
What is NOT included in the rally fees?
The following items are not normally included: Taxi and Shuttle costs, Health Insurance, Travel Insurance, Personal Insurance, Ferry fees, Room upgrades, Porterage, Meals and drinks other than those stated, Admission and Attraction charges other than those stated, Fuel, Road Tolls please see the rally descriptions for full details of inclusions.
What meals are included?
Unless otherwise stated, breakfast each morning is included and – of course – the Welcome Dinner.
In Equis One, our private residence, everything is included. That means breakfast, lunch, dinner, snacks, 'merienda' and all soft drinks – except alcoholic beverages.
What happens if I have to cancel a touring rally?
Our Terms and Conditions list clearly what happens if you have to cancel your booking with us. We recommend that when booking a driving holidays rally or short break that you have good travel insurance cover to protect you in the case of cancellation.
Are your classic rally tours guided or escorted?
Yes. All our bespoke rallies are fully guided / escorted. That means not that you can't travel with friends or individually at your own pace. If you are new to classic rally touring and don't feel confident about navigating along the route by yourself you can follow the Guide's / Tour Director's car until you get the hang of it.
Daily distance to drive?
Our daily distances vary from one rally to another and are dependent on whether you are on a transit-day (the days spent travelling to your main stay or touring region) or generally touring an area. In most cases the distances are shown on each individual tour itinerary.
If there are only few teams booked would you cancel the rally?
Since we are not a big stock corporation, we have the freedom to act in a non-profit-making way and in the interests of our customers. For this reason we will not cancel any rallies, unless due to force majeure.
Do I need a specific type of car to participate on your driving holidays?
Our rallies are designed for the 'driving enthusiast' so you can bring any marque along. Any pre-1980 vehicle is fine but we reserve the right to decline a vehicle.
However, almost 98% of the teams touring with us, using our vehicles.
Do I have to book the 'complete rally' or can I just book a part of the rally?
Sometimes it's possible to drive only a part of a rally. Please ask us.
Do we have to travel in convoy?
No, you can travel with friends or individually at your own pace.
If you are new to car tours and don't feel confident about navigating along the the route by yourself you can follow the Guide's / Tour Director's car until you get the hang of it.
What kind of hotels do we stay?
We know all of our hotels and lodges personally and choose them for a combination of their location, character, style, charm, ambiance, personal service and, of course, their food.
Many of the hotels we use are in stunning locations either on a lake or river or set in attractive countryside or a pretty village and often with scenic views.
We try to use exclusively 1st class boutique hotels and lodges where personal service is automatic and sincere and accompanied by a genuine smile and we tend to avoid corporate-chain hotels as they often lack character and ambiance.
As a consequence however not all the bed rooms we use will be identical.
Do we need to join a club/organization or have any form of special qualifications/license?
No, our touring rallies are open to anyone and have no element of competition so no special qualifications are needed.
What is your dress code on the rally touring?
Our touring rallies are very casual and informal as far as dress code is concerned.
During the day you can dress, or undress, as you like, in the evenings when we all meet for dinner we request you wear 'smart casual'. There is no need for the men to wear a jacket and tie.
What time can we expect to get to the hotel each day?
Best driving in tropical Central America is during the morning. So we try to reach the hotels between 13:00 – 14:00, but of course this will depend on several factors; what time you start off each day, how many times you stop on route, for how long and your average speed.
Is there any minimum age in your classic rallies?
Yes, our insurance requires that a driver of our cars has a minimum age of 35 years.
How is my money protected?
Equis Viajes was established in 2008 as a tour operator in Costa Rica. Incorporated as Equis Rallies y Viajes S.A. the company is registered in Costa Rica, registration number: 3-101-677589.
Our registered office address is: Calle Nuñez, última finca, 10301 Aserri.
In Costa Rica nobody is required by law to protect clients' pre-payments. Protection and/or insurance companies for travel pre-payments (like ABTOT Travel Bonding) are unfortunately non-existent. But don't worry, we have a solution.
We protect our clients payments in the following way: By ensuring that all monies paid to us by a client are held in a separate clients deposit trust bank account from which they are only withdrawn on completion of the contract, defined as the end of a touring rally.
One client trust account is held at the Volksbank Ottersberg, Germany and one at the BAC, Costa Rica.
You find the account details in your invoice.
Do you accept children on your rallies?
Gladly, but the child must be at least 12 years old.
Do you accept dogs on your driving holidays?
Sorry but we don't accept pets on our tours – except guide dogs.
Can I join a car rally by myself?
Yes, of course you can.
Our bespoke rallies are guided so there is no need to have a co-driver, you can always follow the Tour Director/ Guide or some of the other tour participants.
As far as costs are concerned, most hotels charge by the room whether occupied by one or two people and as our prices are based on two people occupying a room, sole occupancy of a hotel room will invariably increase the cost per person.
However, we always endeavour to keep any premiums for sole occupancy to a minimum. Contact us for details.
Can we book single rooms?
Yes, but the same sole occupancy surcharges as above may apply.
What are the roads like?
We usually use routes which are along excellent, quiet, scenic roads. (Excellent means in Costa Rica: good.) We try to avoid motorways and main roads where ever possible. This generally ensures you will be driving along the quieter back roads, usually surrounded by lovely scenery.
Sometimes we use small sections of untarred roads, but these are of good quality and we have driven our cars along them already in the past. Where we do use untarred sections it is because the road or scenery is so outstanding that we think it really should not be missed!
And there are some rivers to cross. Sometimes without bridges. It is usually very funny and the perfect background for some nice photos. We will advise about them.
Medical Care?
International hospitals in Central America are definitely on western standards and since we don't travel to remote areas we don't have any problems with medical care.
Are your bespoke rallies just for people interested in cars?
No, absolutely not! It does, of course, help that you take pleasure in motoring through fabulous scenery, relish individual, character hotels, and enjoy the company of like-minded travellers.
But it is not the intention to make the bespoke rallies exclusively vintage car-oriented.
Classic Touring rallies are first and foremost driving holidays to relax, enjoy and experience the countries we visit. We aim to satisfy everyone, (including non-car enthusiasts) so let us know if you have a particular interest that you would like us to try and accommodate.
I would like to go on your bespoke touring rally but I don't have a suitable car…
That's no problem at all! Choose one from us, that's it.
What sort of people can I expect to be travelling with?
Our customers book our touring rallies to enjoy vintage cars, great driving, beautiful scenery, good food and wine and 1st class accommodation.
Some of our customers are sampling motoring for the first time, whilst others have been touring for years. Age ranges vary from forties to nineties!
Smoking
We and our customers are very relaxed about the topic of smoking. A nice cigar with a glass of old rum … … wonderful.
Smoking in Equis One
In our Equis I the following applies: Please do not smoke in the apartments and rooms, pool area and rancho smoking is no problem as long as it does not bother anyone.
Smoking in Central America
Aside from Costa Rica, the rest of Central America's countries are still smoker-friendly countries. In most countries, however, smoking is prohibited in the rooms of the hotels and lodges.

Smoking in our classic cars
Unfortunately, it is not possible to smoke in our vehicles. If you really like that Free-Marlboro or Camel smoke feeling, our open Land Rover Series is available for you.
Apart from that, we stop at regular intervals on our tours, so that one or the other cigarette can be smoked.
Our historical background map
Many ask for it. This historical map was drawn 1706 in The Netherlands. The original is in Equis One.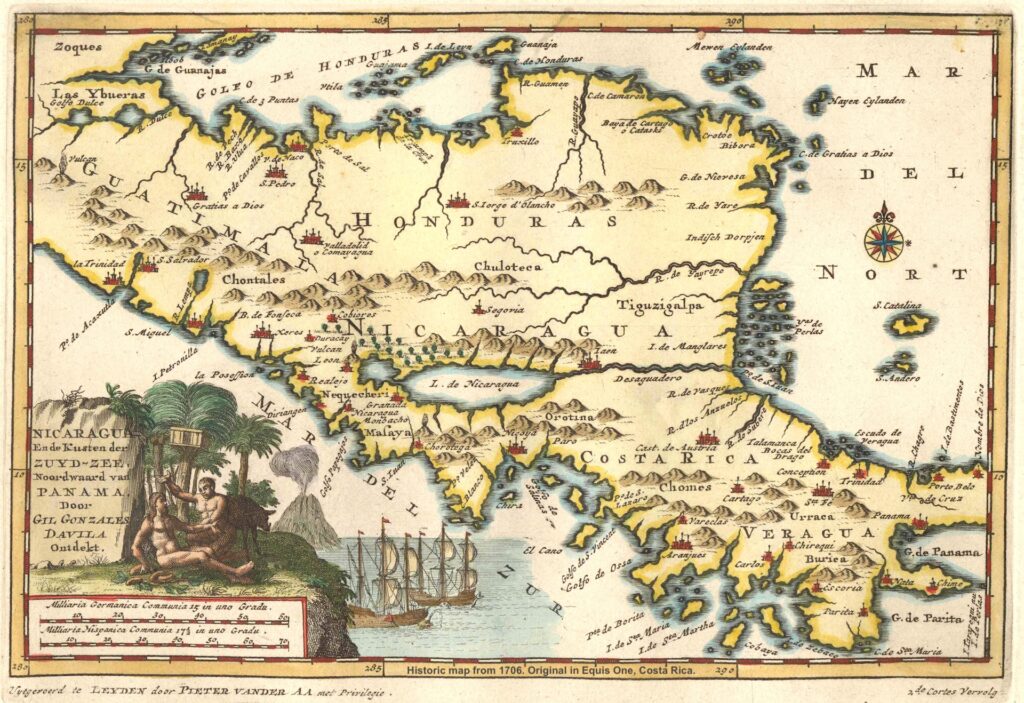 Our 'Rally Kit' and driver's gloves
Each team gets one.
With flashlights, custom-made driver's gloves made of deerskin and walkie-talkie.
Perfect preparation for picnic and communication center.
The flashlight and the gloves stay with you at the end of the rally.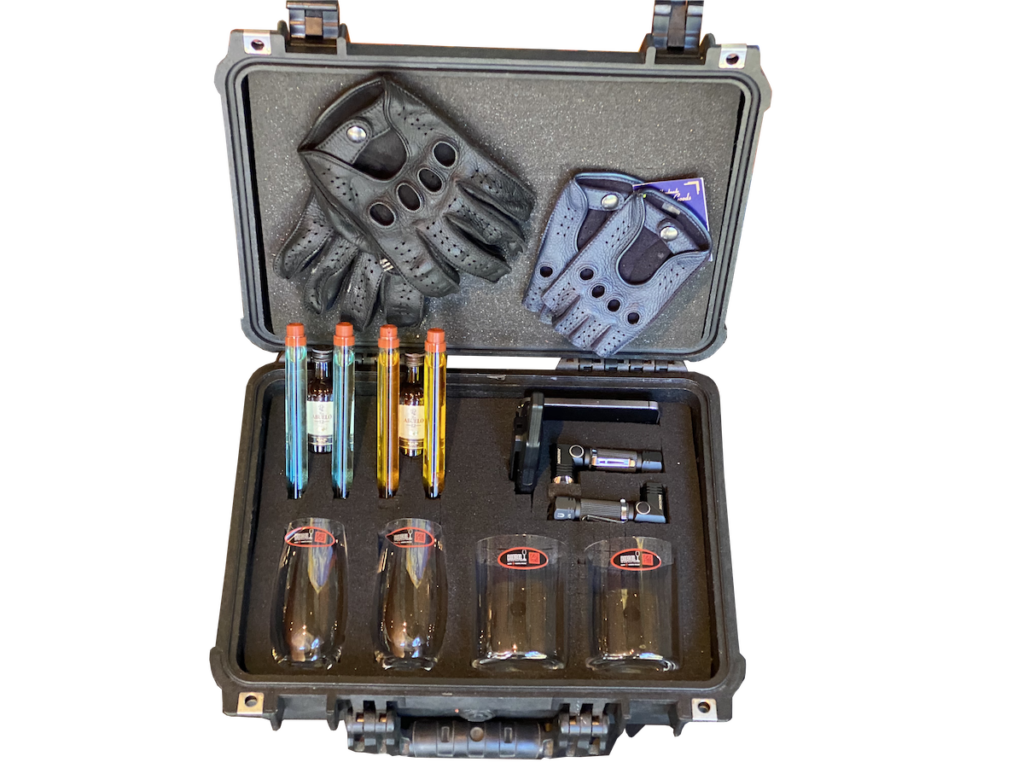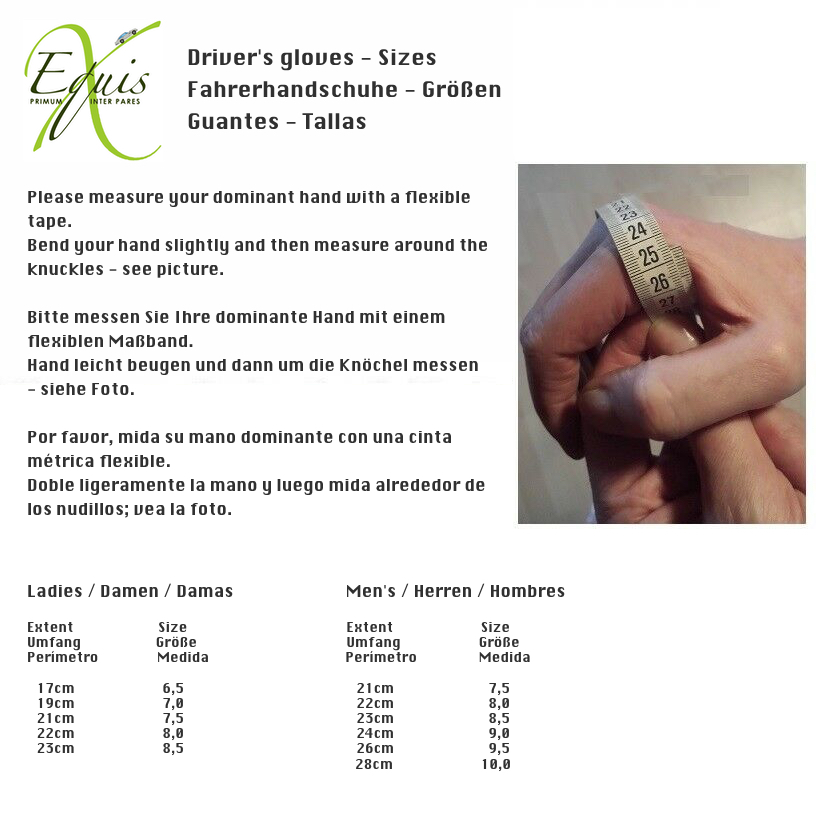 Touring rallies driving vacations sounds fantastic. How do I book?
Once you have decided on a rally, simply contact us to make sure there are still places available.
Bookings are held for 7 days without a deposit.

Then download the booking form, fill it out and send it back to us.

By accepting the travel request by means of a booking confirmation, a deposit of 25% of the travel price is due.
A further 50% of the travel price is due after invoicing and a request from Equis Rallies, no later than 60 days before departure. The remaining 25% is due 7 days prior to departure.

The following applies to rally trips that touch on the absolute high season (December 15 to January 15 and March 25 to April 25):
A deposit of 35% of the travel price is due upon acceptance of the travel request by means of a booking confirmation.
A further 50% of the travel price is due after invoicing and a request from Equis Rallies, no later than 90 days before departure.
The remaining 15% is due 7 days prior to departure.
There are various payment options: bank transfer to our German account (Volksbank Wümme-Wieste) or Costa Rican account (BAC San José) as well as credit and debit cards (max. $1,000 US) such as VISA, Euro-/Mastercard, American Express, Diners.
Details can be found in your booking confirmation.