Classic Rally Cars & Bikes
As we do not have a heavy competition component in our rallies and clients which are treating our classic rally cars like their own cars, we are not afraid about them.
With this gambit, we can offer exceptional cars and motorcycles for our vintage touring rallies.
Our clients are not racing with them, although our cars are looking and sounding like rough classic rally cars, they are still comfortable. No hard rally seats, quite comfortable suspension, exhaust system sounds rally – but not rally rally (except the 911, if you drive with open tubes).
In other words: Classic rally cars and motorcycles you will love and you'll see more people with thumbs up & taking pictures than potholes in the roads. Even the police goes crazy to take pictures of them.
All vehicles are fully insured with low self deductions and GPS tracing. Age from our classic rally cars and motorcycles ranges from 36 years to 68 years – perfect for vintage car touring.
If you like to rally the Costa Rica or Veragua Rally, you are able to switch the cars after the first (the northern) part. The southern part has – depending on the saison – some rivers to cross.
The detail is: without bridges.
So two options: you really like showers or you take one of our classic off-road vehicles for the south.
Enjoy and make your selection.
Click on the pictures to enlarge.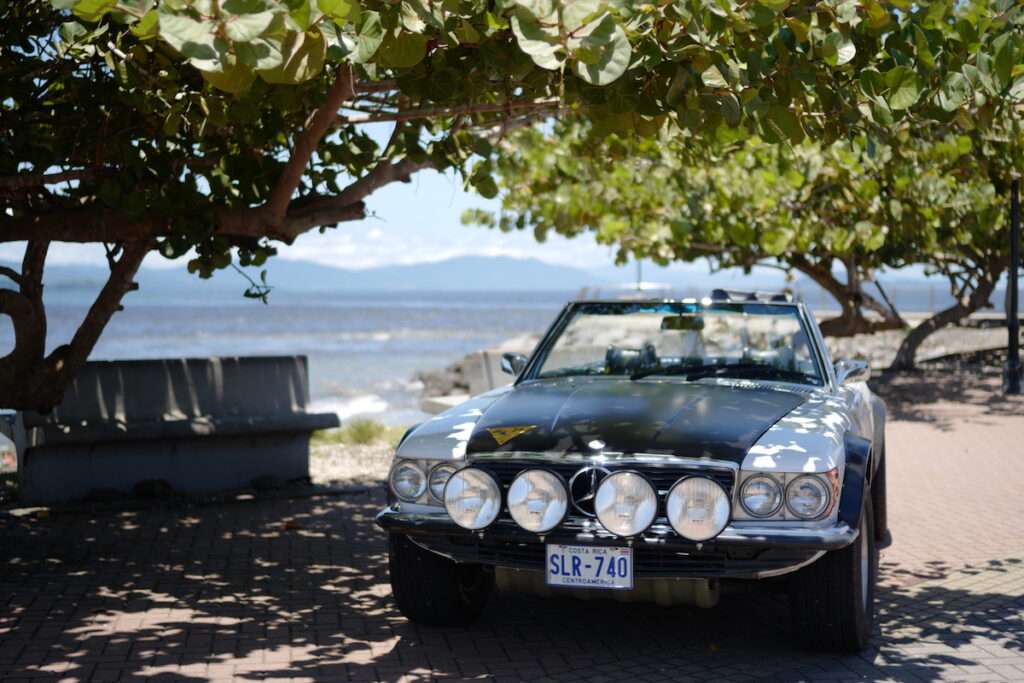 ---
---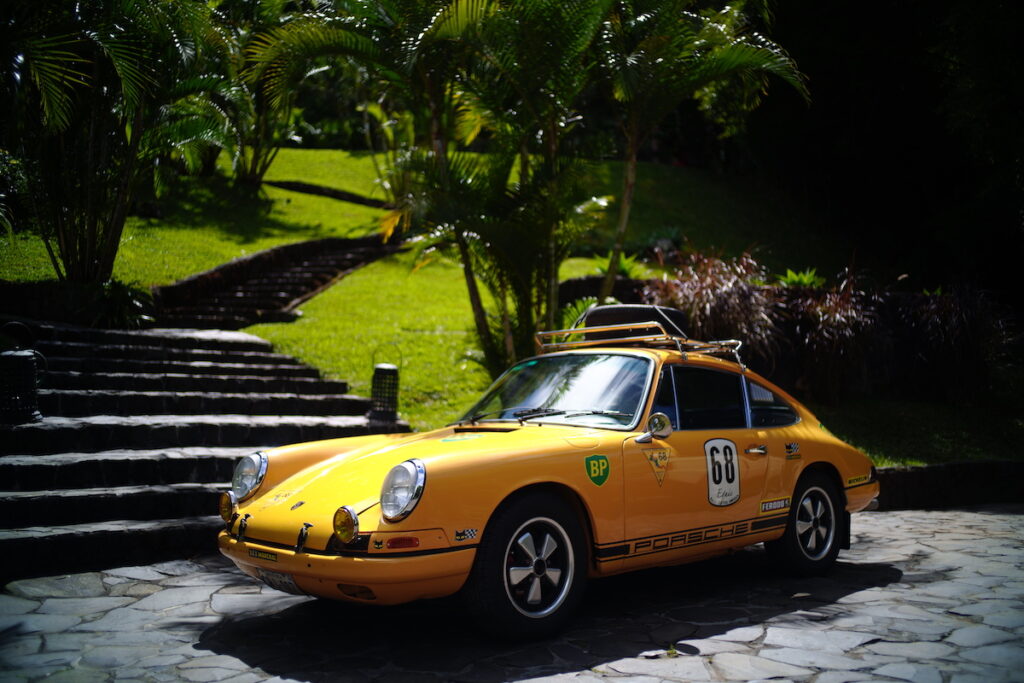 ---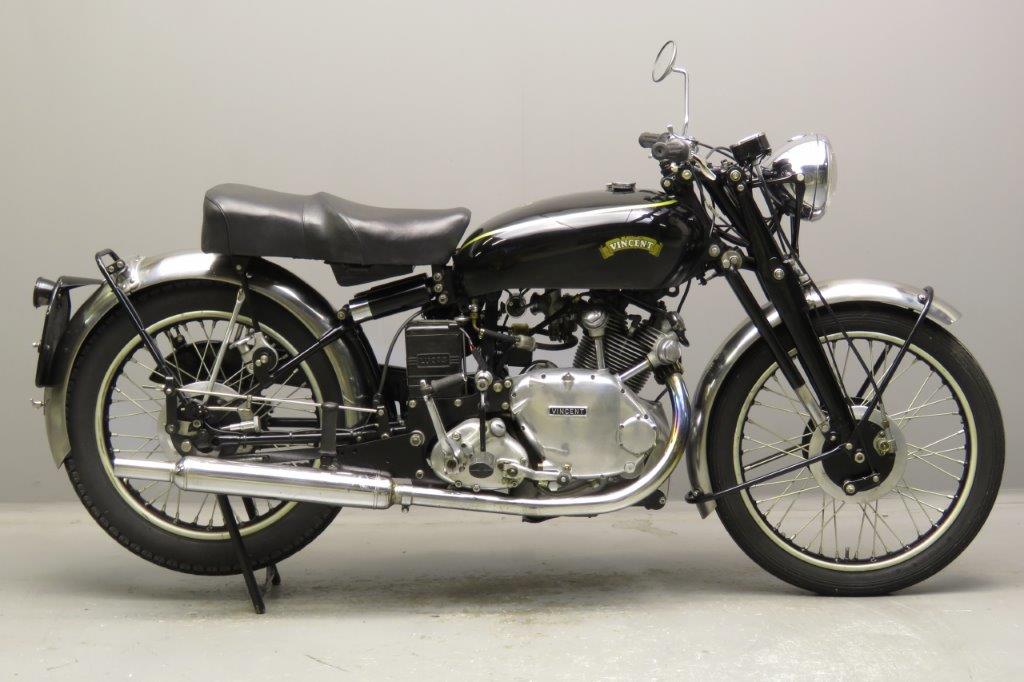 Vincent Comet
1952
500 ccm, V1, 28 HP, 176 kg
The Aston Martin of motorcycles! The iconic Steve McQueen bike.
Our Comet is completely original, untouched and runs like hell.
Available from December – July.
---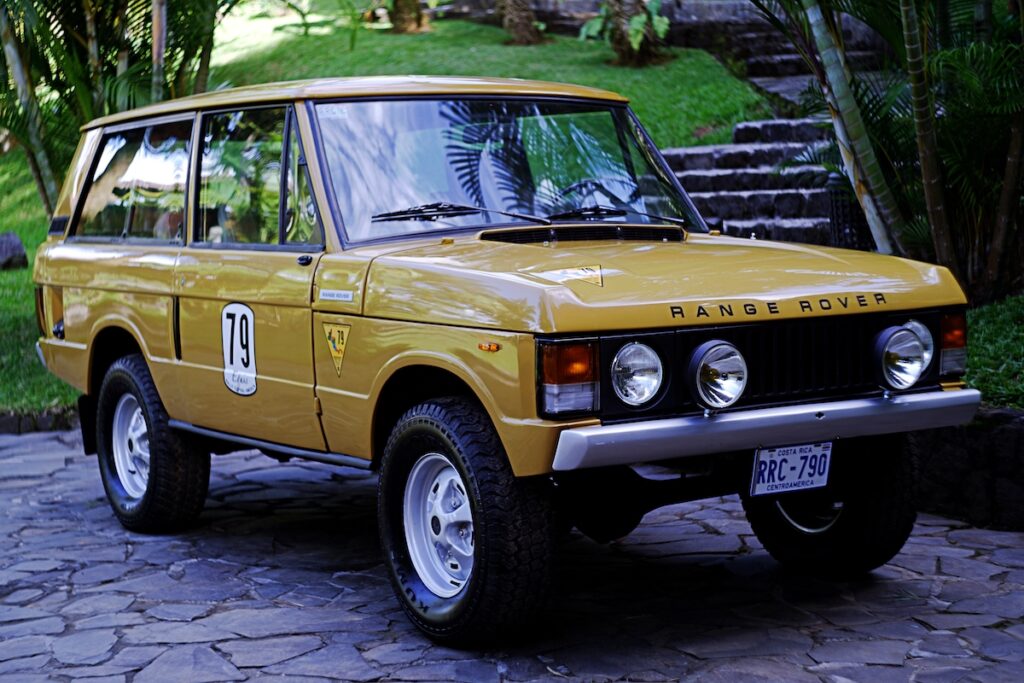 Range Rover Classic Rally
1979, Suffix F, 2-door
3.9 liter, V8, 190 HP, 1960 kg
This early Range was completely restored in 2020, has original AC and motor was upgraded from 3.5l to 3.9l. Finished in its original color 'Bahama Gold'.
Number 1 from our classic rally cars.
Available from December – September.
---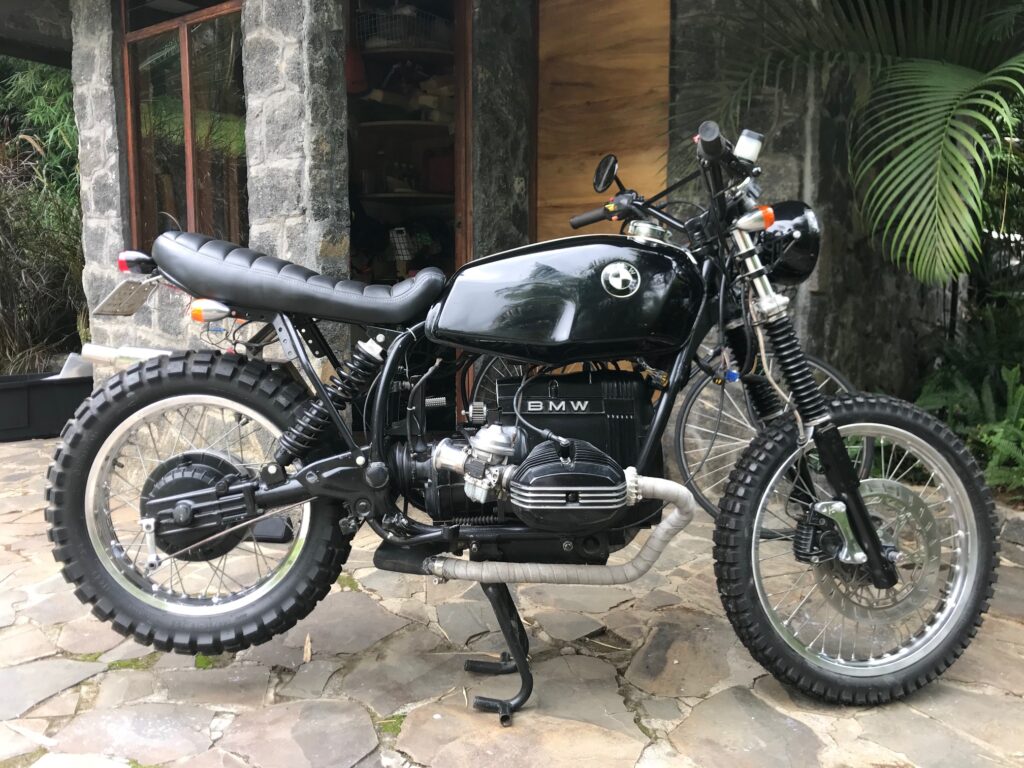 BMW R80 G/S
1985, Siebenrock Big Bore Kit
1.0 liter, 2-Cyl. Boxer, 72 HP, 186 kg
This BMW is converted into a Scrambler from the early 80s and is the perfect bike for Central America. Motor was upgraded from 800ccm to 1.000ccm.
Available from December – September.
---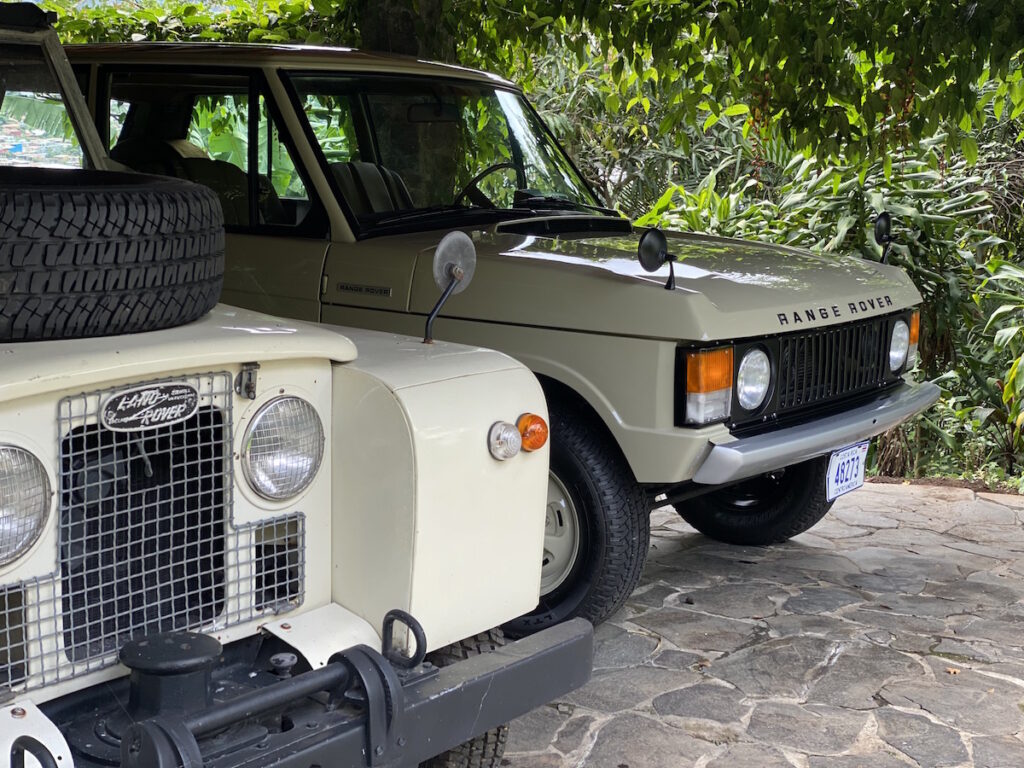 Land Rover 109 Rally
1968, Series IIA
2.3 liter, straight-4, 115 HP, 1440 kg
A Land Rover Series Rally Car? Yes, really. This Land Rover from our classic rally cars has some modifications adapted for rallying, security and comfort. Disk brakes instead of drum brakes, suspension lifted, 118 HP (68 HP before) and an overdrive for 'quite' touring.
Level of coolness: 10/10!
Available from December – September.
---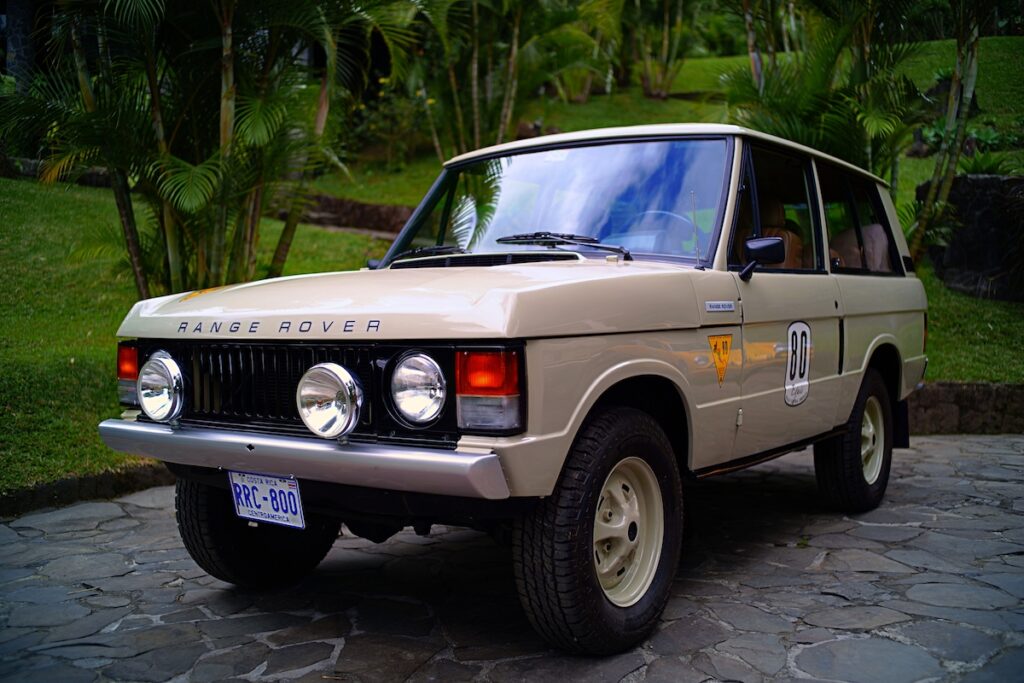 ---
Ready in 2023 – sometimes available in our rallies
Porsche 911 RSR
1965, SWB
3.4 liter, 6 Cyl. Boxer, 320 HP, 920 kg
This SWB could not be a RSR, right?
YES and NO. It was raced in Daytona and Sebring in the late 70s and early 80s as a RSR with a lot of 935 parts and with a RSR motor. Build by Robert Cao and later maintained by Diego Febles. Gearbox from #59 Diego Febles.
This 911 is currently in restoration with many 935 parts and with a reliable 3.4 liter motor.
Only sometimes (and on invitation only) in our rallies.
#75 in the picture, the one with the smoking engine…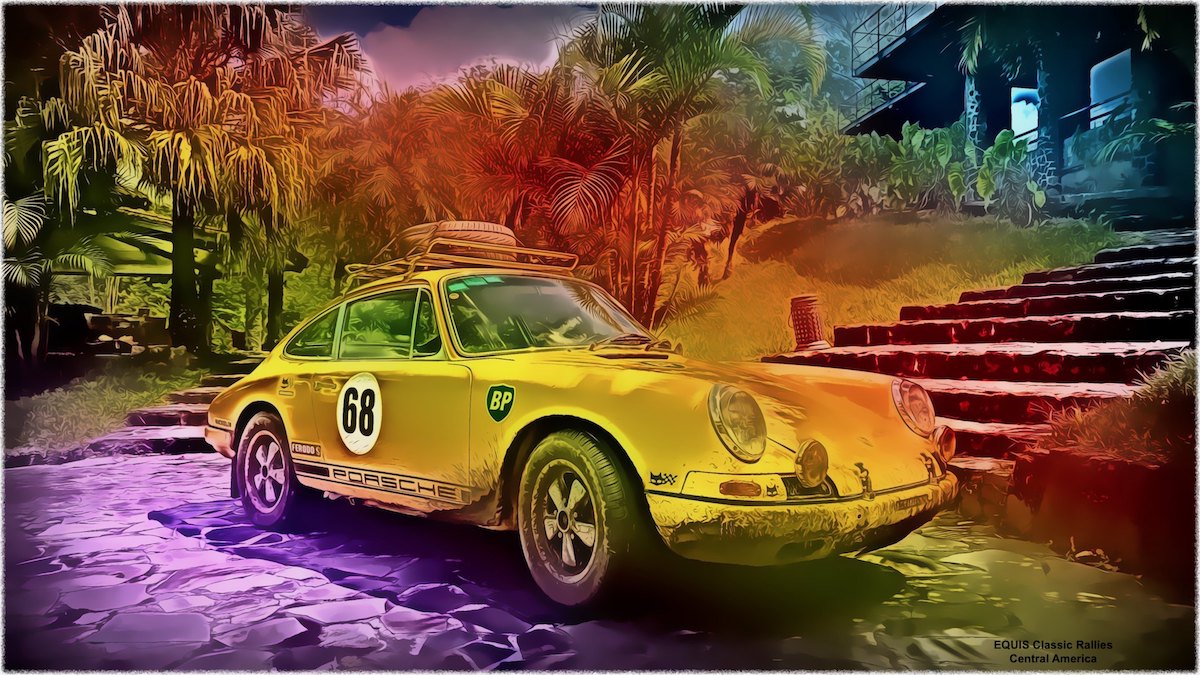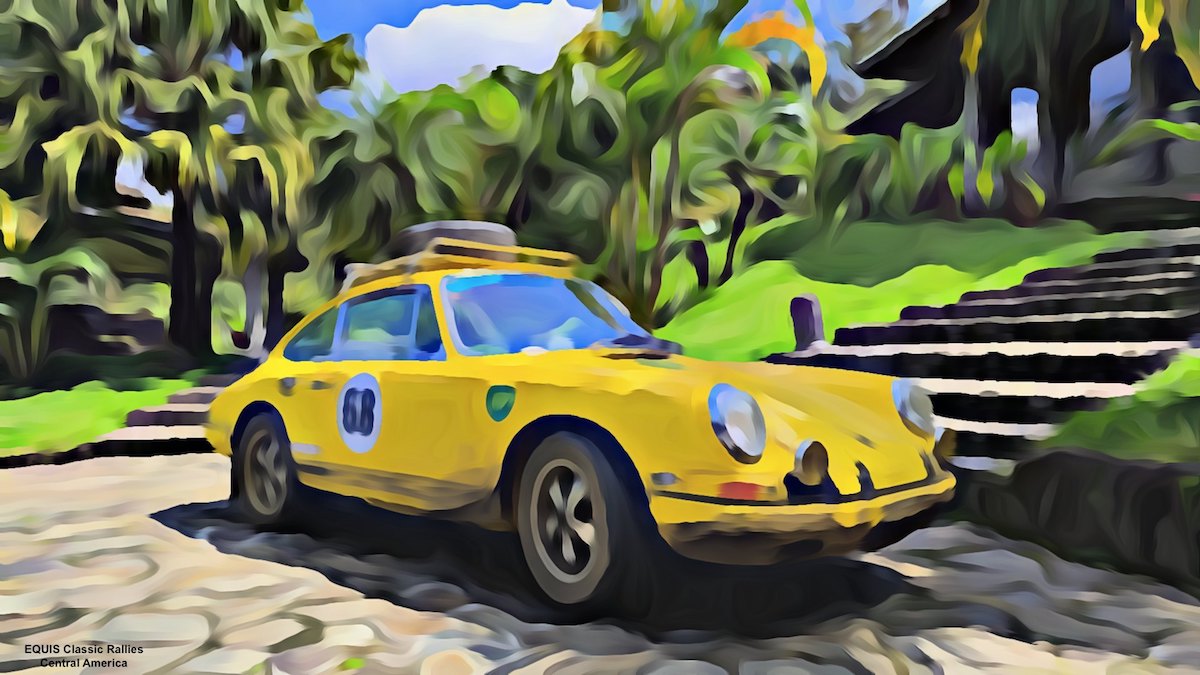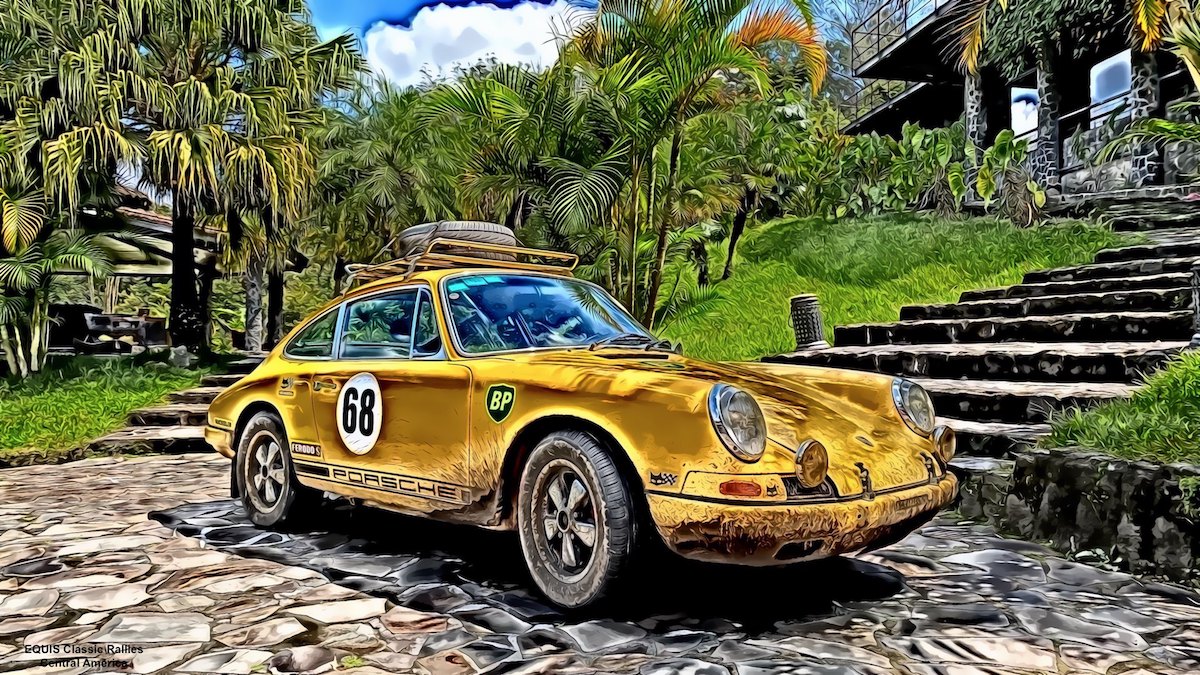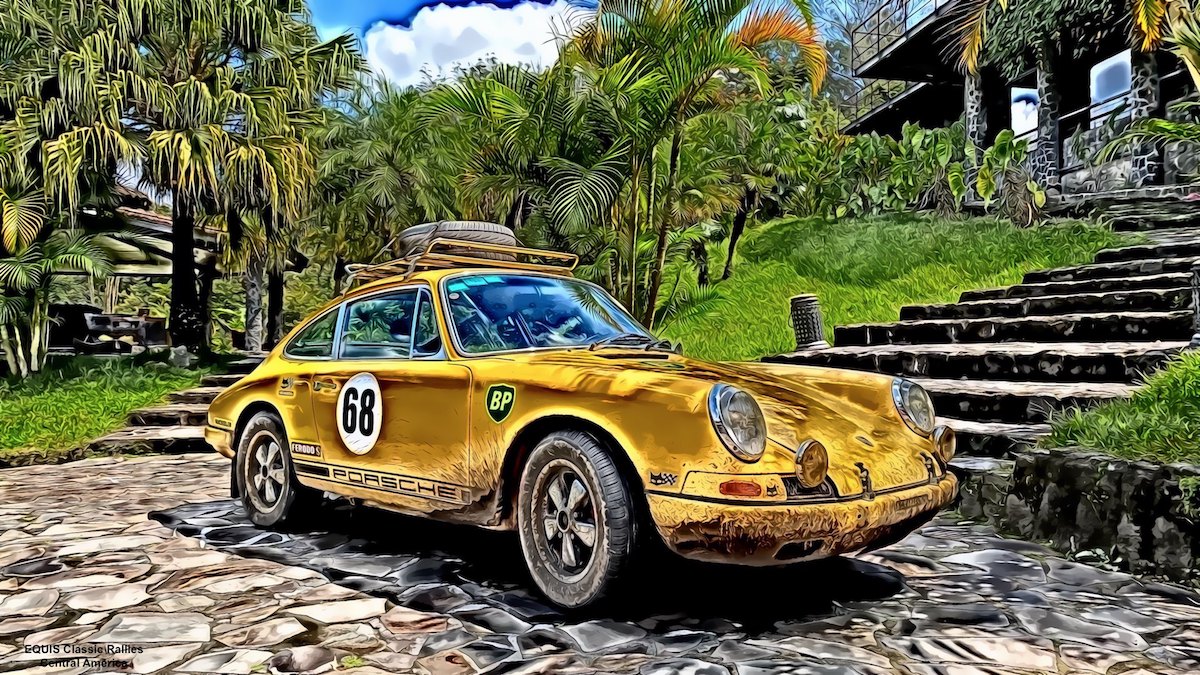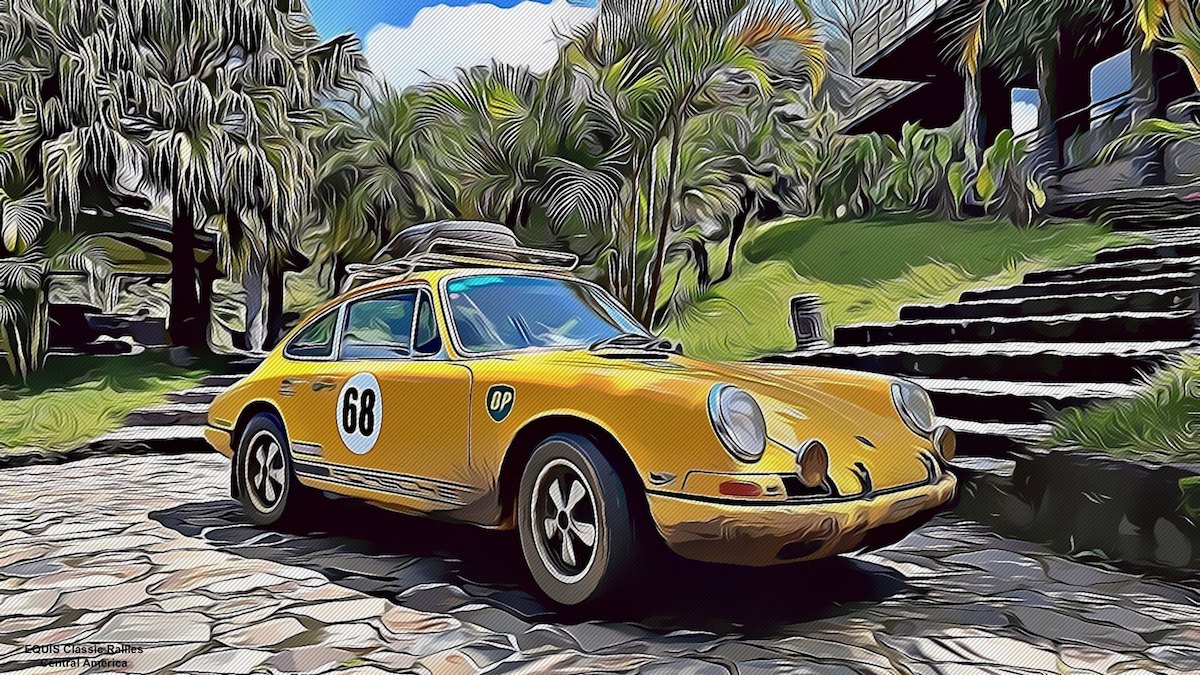 Equis Rallyes Porsche 911 Fahrzeug Costa Rica
1968 SWB, Equis One, Costa Rica
Equis Rallyes Porsche 911 Fahrzeug Costa Rica
Equis Rallyes Porsche 911 Fahrzeug Costa Rica
Equis Rallyes Porsche 911 Fahrzeug Costa Rica
Equis Rallyes Porsche 911 Fahrzeug Costa Rica
Equis Rallyes Porsche 911 Fahrzeug Costa Rica

Download 20 Hi-Res 911 PopArts, Comics & Cartoons. Use it without any obligation. Zip 12,9 MB